GREELEY, Colo.--(BUSINESS WIRE)--The Practice Analysis of Chiropractic 2015: A project report,
survey analysis, and summary of the practice of chiropractic within the
United States is now available. Published by the National Board of
Chiropractic Examiners, the report summarizes responses from full-time
chiropractic practitioners in all 50 states and the District of Columbia.
Survey respondents reported information on their daily tasks and
professional responsibilities. The survey also included questions about
the types of conditions chiropractors see in their practices and the
frequency and management of those conditions. In addition to summarizing
survey responses, the practice analysis report includes chiropractic
efficacy research from around the world. The list of those practitioners
who contributed to the survey is located at: http://www.nbce.org/practiceanalysis/participants/.
The practice analysis is used extensively to inform and educate state
licensing boards, associations, legislators, and insurance companies on
the practice patterns of full-time chiropractic practitioners.
Additionally, the report is used by educators throughout the profession,
and by the NBCE in the development of the NBCE Part III written and Part
IV practical examinations.
A trend from the 2014 survey is that doctors of chiropractic reported
co-management of a greater proportion of health conditions with other
professionals, suggesting an integrated approach to patient care. In
addition, virtually all chiropractors reported providing health
promotion and wellness care in the 2014 survey.
The extensive practice analysis survey is conducted by the NBCE
approximately every five years. Surveys were conducted in 1991, 1998,
2003, 2009 and 2014; the reports of the surveys were published in 1993,
2000, 2005, 2010 and 2015 respectively.
Over that time, chiropractic practice has remained fairly constant in
terms of the frequency with which full-time practitioners see specific
patient conditions and perform professional functions, and treatment
procedures have remained very stable.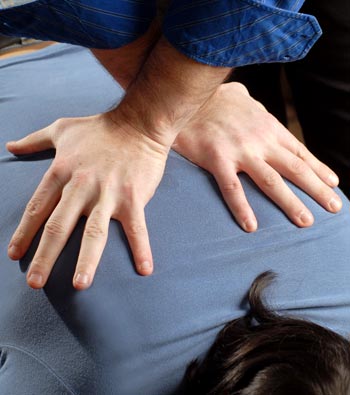 The report is available for printing on the NBCE website at www.nbce.org/practiceanalysis.
Interested parties also have the option of ordering a hard copy of the
practice analysis report from the NBCE website.
Headquartered in Greeley, Colo., NBCE's mission is: Ensuring
professional competency through excellence in testing. Established in
1963, the NBCE develops, administers and scores legally defensible,
standardized written and practical examinations for candidates seeking
chiropractic licensure throughout the United States and in several
foreign countries.